Had 6 days off so I thought of going to some of the US States that I haven't been to. I planned of going to Atlanta, GA on May 30 for the 0900am flight. I was just near the gate and spent sometime chatting with my co-worker Tony Grewal. I lost track of the time and at 0850am, I told Tony that I had to run to the gate. I got to the gate at 0853am but the work agent, Vesna Scantamburlo closed the flight early - hence, I missed the flight.

Looked for other flights to the US and I ended up taking the 0935am flight to Cleveland, Ohio. The moment I got to Cleveland airport, had to go straight to the tourist desk for some information. I took the RTA subway bound to downtown and got off at Tower City Station. From Tower City, I took the 5 block walk to the North Coast Harbor by Lake Erie where the major attractions are.

Went to the famous Rock & Roll Hall of Fame Museum but no pictures were allowed inside the museum due to copyright/trademark laws of properties loaned and/or donated by the artists to the museum. Beside the museum was the Great Lakes Science Center and one block away was the USS Cod, a submarine museum. After the 3 major attractions, I just had a stroll along the park by the wharf and took photos of the old buildings and the world's largest rubber stamp, the Free Stamp.

.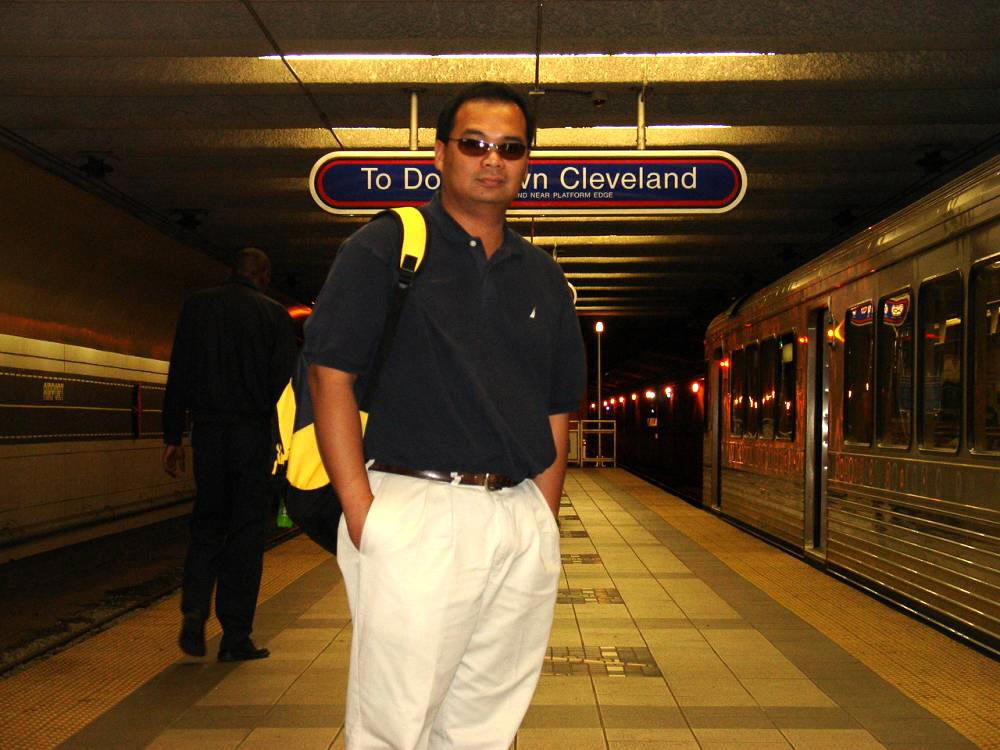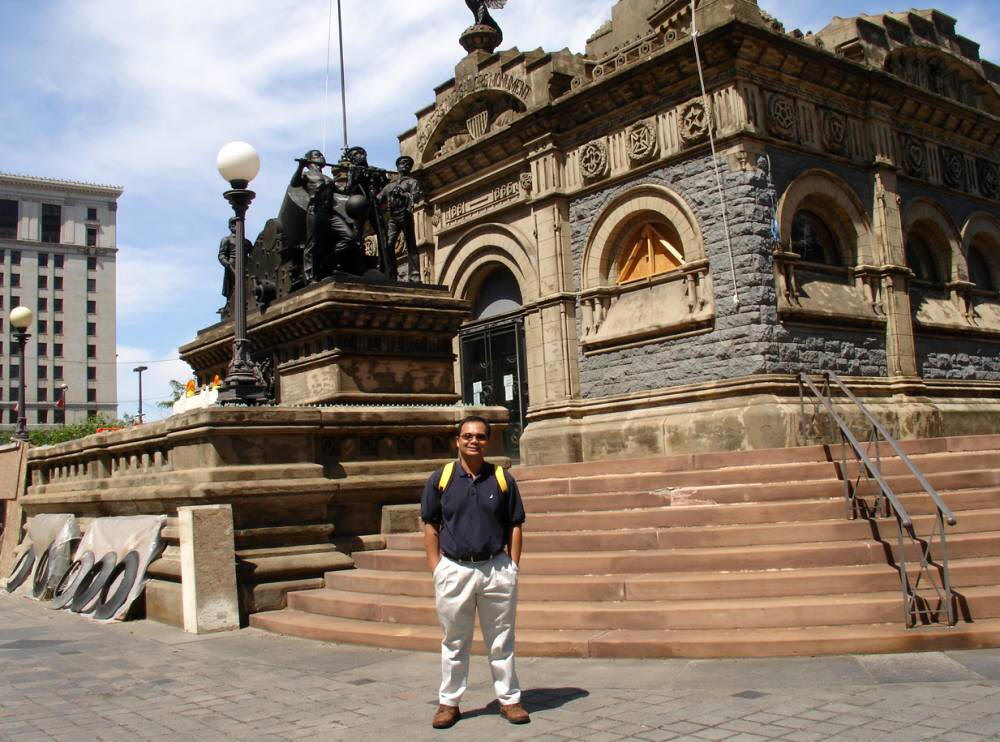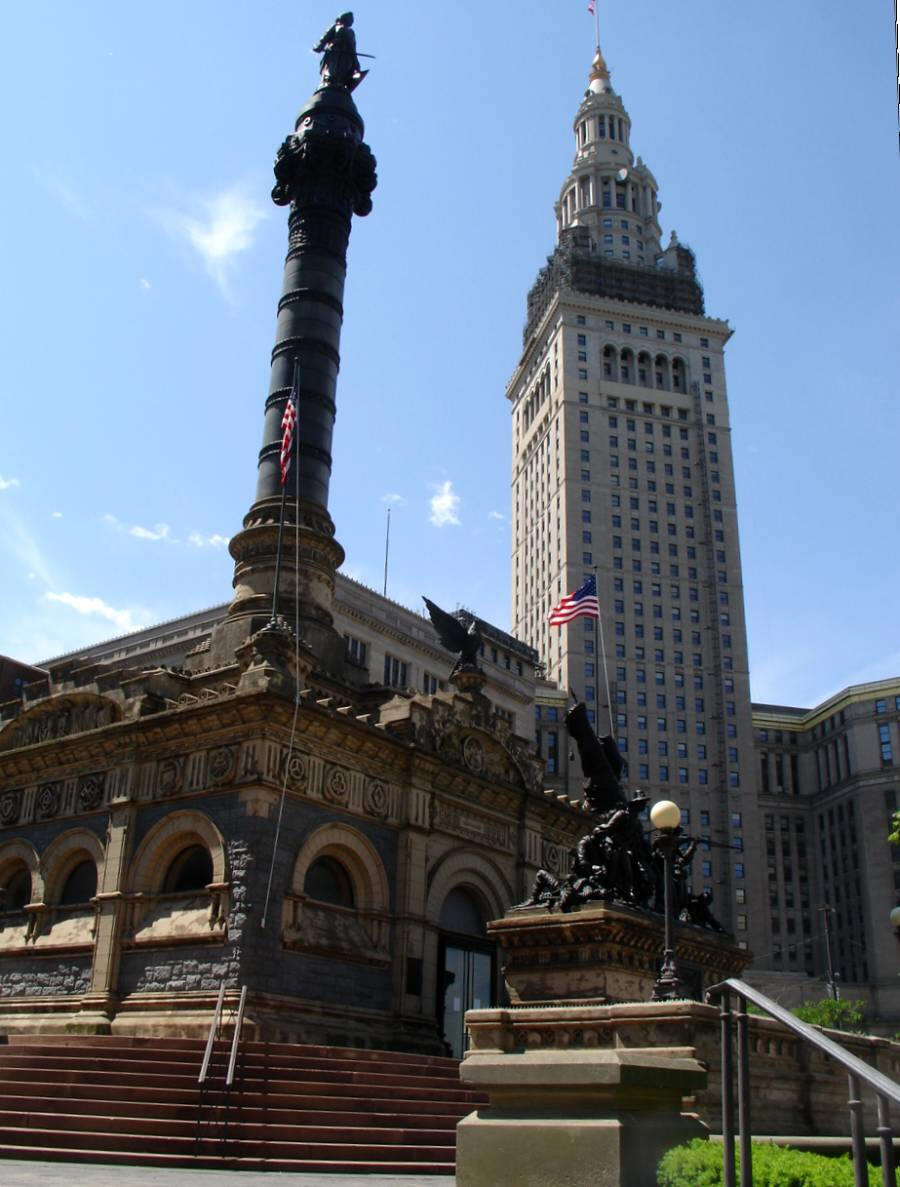 I noticed that a significant number of Cleveland residents wore baseball jersey from various states. I suppose "Clevelandiers" are big baseball followers.

On my way back to the station, I took a photo of the statue of Moses Cleaveland, founder of the city. The statue was in the center of the public square and his head was literally "full of shit" (bird droppings)!